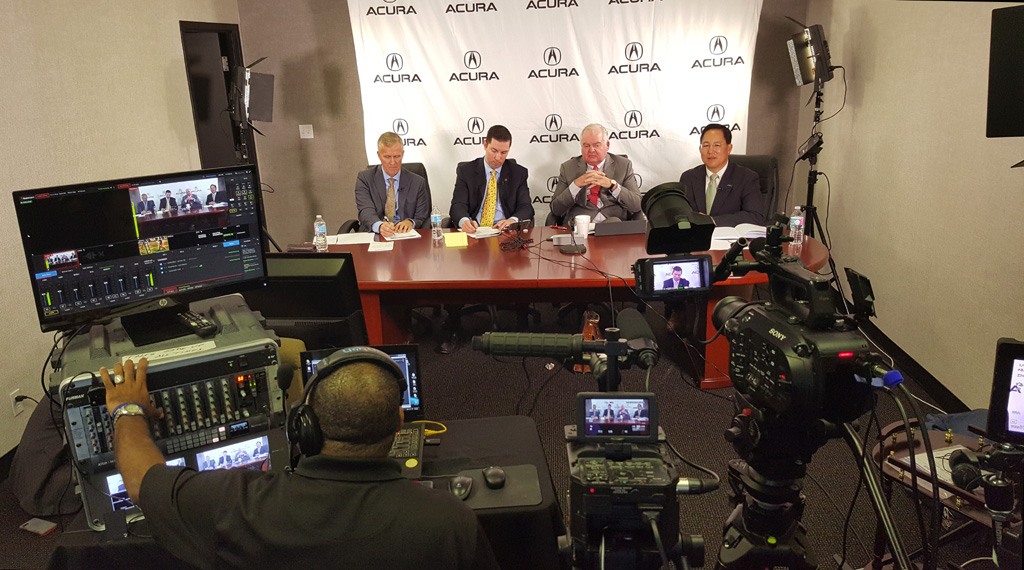 Yarock Productions –  Streaming Video Company Fort Lauderdale | Live Webcasting Service Company Miami – Video Production Company in Fort Lauderdale offering live webcasting service, live streaming videos such as live streaming of events, corporate broadcasting in Miami, Fort Lauderdale and the rest of Florida.
Today there are so many ways to view media, whether it is through TV, our phones, computers or tablets. The availability of content has led to a revolution in live-streaming video that can be viewed over multiple devices. Now it is possible to attend a meeting at a corporate headquarters in another country or watch a live press conference as it is happening directly on our iphone or ipad!
At
Yarock Video Productions
we are experienced in and offer professional
Live Web Streaming Services & Live Webcasting Service Company Miami
for the following:
• Business meetings, conferences & seminars
• Sporting events
• Music performances
• Theater productions
• Weddings
We provide a TV style conference experience that allows your remote viewers to participate in the live presentation. Whether your event requires a simple one camera solution or a multi camera shoot with graphics, power point, videos and chat rooms,
Yarock Production
video streaming will handle it all at an affordable price.
We make your live-event easily viewable to your clients, customers and friends on your web page, via our live video player, or through a third party site that includes live interactive chatting, blogging photos and videos.
One example of a successful corporate live-stream production which we did recently was for Acura USA. This sales/dealer meeting took place in Palm Beach, FL. Over 60 Acura dealers throughout the US were able to view and participate by calling in questions and using the chat function in real time.
Some of the clients we have worked with recently (see demo videos on right) are:
• Acura USA
• Cobra Puma Golf
• XFN MMA pay per fights
• Travel Ball Select, Multi-camera little league baseball championship
• TED talks Boca Raton
We are located in the Broward County and operate in Broward, Miami-Dade and Palm Beach Counties. In addition we will be happy to travel anywhere in the continental US to provide you will the professional live-web streaming services you need! Feel free to contact us at 954-430-1616