Wedding Video Production Company Miami, Fort Lauderdale West Palm Beach
WEDDING VIDEO PRODUCTION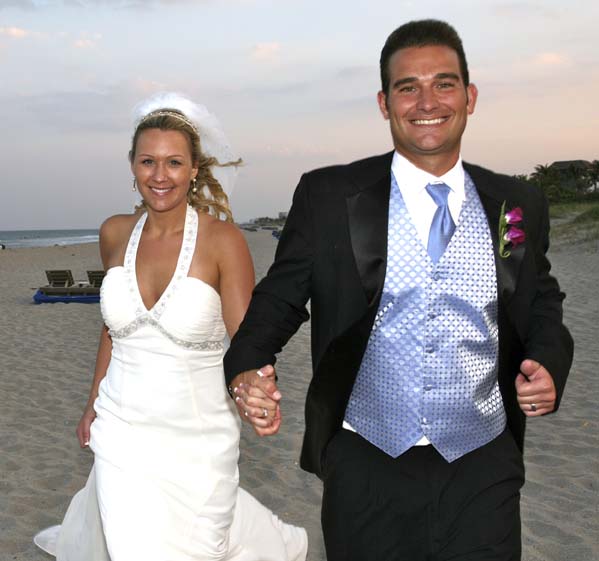 We take pride in creating fun, entertaining and unique videos for your wedding or event.
Call us for availability and price information. 954-430-1616 or Toll free 1-866-522-2080
Hablamos Espanol
At Yarock Productions we strive to give you a creative, fun and memorable wedding video production. We take pride in producing fun, entertaining and unique wedding, Mitzvah or event videos. Yarock Productions has been involved in wedding video production, wedding event video production in Miami for many years and we have shot wedding videos in many different styles. Regardless, we continually upgrade our equipment and techniques in order to create modern, cutting edge wedding videos.
Yarock Productions will sit down with you, discuss and plan out your personal wedding video in line with your tastes and budget. Whether your budget requires a simple one camera wedding video or a multi-camera full scale production, Yarock Video will provide you with a wedding video to remember.
Some of the services we offer to the soon to be brides and grooms are:
 Speak with your wedding planner, ceremony personnel and DJ, well before your wedding, in order to have a clear understanding of the flow of events on the day.
We utilize the newest Sony cinema cameras to create a high end Hollywood style, cinematic look for your wedding video.
Since we film your wedding video in stunning hi-definition, we also offer you an optional Bluray disc of your wedding video.
As audio experts, Yarock Video Productions is aware of the importance of clean, clear audio and we make sure that your final wedding video production sounds professional. We utilize hi-end, wireless Lav and other microphones and digital recorders to ensure the highest quality audio for your wedding video production.
At Yarock video productions we believe that your wedding video should reflect all of the important emotions of your special day. We are experienced at creating candid interviews with family and friends in order to add warmth and humor to your wedding video productions.
If we are also photographing your wedding, we will shoot an engagement portrait in advance of the wedding date.
Yarock video productions is experienced in producing wedding videos for people of all cultural and religious backgrounds. Also, please consider us for your destination wedding.  . . . Have cameras will travel.
Once again thank you for considering us for your wedding video production.