BAR | BAT MITZVAHS & QUINCES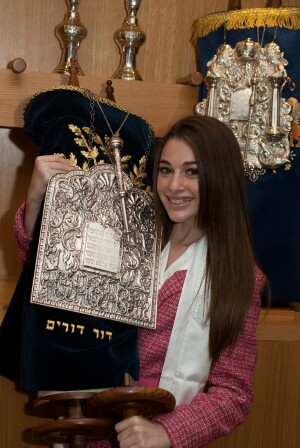 Do you need video production for your Bar/Bat Mitzvah, Sweet 16 or Quince? We at Yarock Productions are specialists in all kinds of event videography, including Bar Mitzvah video, Bat Mitzvah video and Quince video production.  We shoot in documentary style, utilizing the latest equipment and techniques to bring about a cutting edge video you will want to watch again and again, and we at Yarock video productions are experienced in making the most of your special day. Some of the things we specialize in bringing to your Mitzvah video are the following:
 We are experts in getting relatives and important guests to speak on camera. After working on wedding videos, Mitzvah video and event videos for the last decade, we developed the necessary skills to make your guest feel comfortable and ready to be interviewed on your Mitzvah video.
We have the latest, up to date cameras and equipment needed to give your Mitzvah video a cinematic, movie like look.
With 10 years of event videography experience, we are experts at creating a Mitzvah video that will bring out all the laughter and tears from your special event.
We will be happy to sit down with you and your family to discuss all the particulars of your Bar or bat Mitzvah well in advance of the event date. We will be happy to speak with and coordinate with your event organizer and all of the vendors, including DJ, hall caterers, etc. This way, we will have a good understanding of the flow of events, and this information will assist us in providing the best possible Bar or Bat Mitzvah video.
Please keep in mind that Yarock Video Productions also provides the best in Bar Mitzvah photography. After speaking with us, you will find that in providing both photography and video for your event, we can save you money and time. Handling both the video and photography allows us to manage and coordinate your event coverage more successfully, in addition to saving you time and money.
Once again, thank you for your interest in Yarock video production and Yarock photography. We look forward to meeting you and hopefully, being part of you Bar Mitzvah video and photography production.