Video Production Company in South Florida, Miami, Fort Lauderdale & Miami West Palm Beach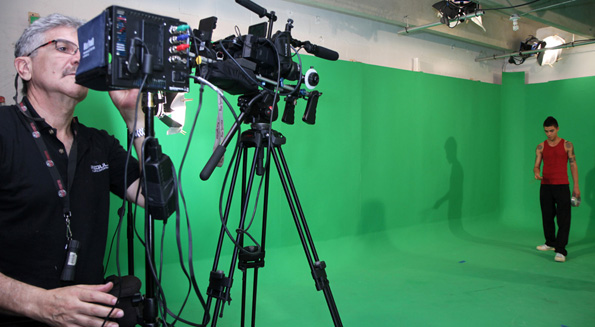 Yarock Video Production Company in South Florida, Miami, Fort Lauderdale & Miami West Palm Beach
Thank you for visiting the Yarock Video Productions page. Yarock Video can handle your entire video project including; script, pre-production planning, talent and crew coordination, hi-def cameras, location sound, post production, editing and final delivery to web, DVD, Bluray or the format of your choice. Our Video Production Crew Miami, Fort Lauderdale is much professional, experienced, creative and talented than other video production crews in Miami, South Florida, Fort Lauderdale & Miami Palm Beach.
Yarock Video Productions is experienced in experienced in all types of video production, including:
Corporate Video Production – Yarock Video produces Live corporate events, Green Screen productions, Interviews, Conferences, Web & TV commercials. From a one man shoot to an entire crew, no corporate job is beyond our scope. In addition to producing high quality video, audio and editing for your corporate job, Yarock Video always attempts to work within your company's budget. Yarock Video Production Company in South Florida, Miami, Fort Lauderdale & Miami West Palm Beach.
Web Video Production – Yarock Productions will help you create, from script to final product, video clips for your business or personal web presence. From exercise studios, to medical offices to educational clips Yarock Video works closely with the client in order to produce high end and interesting clips for your website at affordable prices.
Wedding Video Production – Yarock Video has extensive experience in wedding video and photography. Through the use of high end, cinematic cameras and equipment we will document your special day. We are also experienced in Bar/Bat Mitzvahs and Quinces. We at Yarock Video have shot over 100 weddings in the last 5 years. We are constantly updating our equipment in order to give the bride and groom the most current, cutting edge video. In addition to producing a creative, cinematic look Yarock Video also utilizes family and friend interviews to bring warmth and humor to your wedding video.
Concerts/Plays/Operas – Yarock Video Productions has many years experience in filming live music productions, from singer/songwriters to 60 piece orchestras. As musicians and composers, we are very familiar with musical performance and our experience and abilities will help create a more dynamic video of your concert or performance.
Music Videos – Let Yarock Video Productions help you plan and shoot your next music video, using a creative, cinematic look for your group. Whether your music style is rock, reggae, hip-hop, jazz, R&B, classical or world music, Yarock Video Production will help you realize your music video dreams.
Independent Films/Documentaries – Yarock Video Productions – professional video production company in miami, will handle everything involved in your next independent film or documentary including; crew organization, additional equipment needs, filming and editing your production.
Real Estate Video – From apartments to luxury homes to commercial buildings, Yarock Video Productions will provide you with quality video clips to help your market your special property.
Yarock Production – Video Production Company in South Florida, Miami, Fort Lauderdale & Miami West Palm Beach. Please Contact us to discuss your next video production project.