FILM / DOCUMENTARIES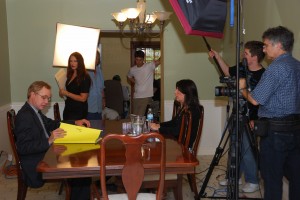 Whether your company is looking to produce a documentary or record a live event, Yarock Productions can help you with high quality film productions in Fort Lauderdale and Miami. We have successfully helped politicians, companies, and non-profits increase their exposure throughout the United States. Our company is located in beautiful Fort Lauderdale and Miami which is a perfect place for producing films.
Film productions are important to any organization whether it is a non-profit or a corporation. Outstanding documentaries and recording of live events are essential for growing your organization. They are both useful marketing tools for increasing the visibility of your organization whether you are a business or a non-profit.
We have the expertise to work with you on film productions that will help to increase name recognition of your organization. You may have done your own in-house film productions in the past which didn't get the attention that you sought. With professional film productions from Yarock, your organization will increase its exposure. We will help to increase the exposure of your company or non-profit through our professional film distribution network. You may have created films before, but lacked the expertise on how to distribute your documentaries and use your live event film productions to market your organization. With the help of Yarock Productions you will not only get professionally produced film, you will also receive expert advice on distributing your films in order to increase exposure of your organization.
Yarock produces, writes, and directs film productions for your business or non-profit. We are recognized for high quality film productions in Florida. Our company can help you develop commercials, internal videos, news features, and much more. We also offer film productions for fundraisers.
No matter your film productions needs, there is no better place to turn than Yarock Video Productions. Our film productions are affordable and of professional quality. We have the professional expertise needed to enhance your business or non-profit with quality film productions in Miami and Fort Lauderdale.